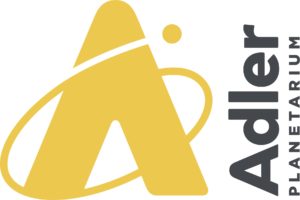 Astro-Science Workshop (virtual)
Astro-Science Workshop (ASW) at the Adler Planetarium is a fun, intensive program about space exploration designed for high school students in the Chicago area. ASW began more than 50 years ago during the space race and Apollo program and counts numerous scientists, engineers, business leaders and a former NASA astronaut as alumni. ASW encourages participants to consider pursuing careers in science by offering the unique opportunity to work with astronomers, engineers, and educators at the Adler Planetarium.
Urban light pollution is the focus of this year's program. Through hands-on activities, participants will develop skills in electronic hardware, computer programming, structural design, data analysis, and teamwork. Working in small groups, ASW participants will design, build, and present prototype solutions to mitigate the effects of light pollution.
Meeting Schedule: Dates: Monday – Friday, July 6 – July 30, 2021, 9:00 am – 3:00 pm
Interested? Here's what we're looking for:
Teens enrolled in 8th – 12th grade during the 2020-2021 school year
Interested in learning new STEM skills and passionate about science
Team players who collaborate well with peers
Able to attend all program sessions
STIPENDS & TRANSPORTATION SUPPORT
Participants who successfully complete the workshop series will earn a $300 stipend. If the program switches from remote to onsite transportation support will be available.
COLLEGE SCHOLARSHIPS
At the end of ASW, three $2,500 college scholarships will be awarded to ASW participants who have demonstrated exemplary engagement and leadership qualities as well as the successful completion of a Research Portfolio (details to follow). Scholarships will be paid directly to the post-secondary institution upon the student submitting proof of enrollment.
Applications are due on March 21st. 
Summer High School Internship (virtual)
Looking for a summer job that will be challenging, fun, and eye-opening? The Adler's Teen Internship Program places current high school students in professional museum roles. Review the 2021 Summer Intern Resource Packet for full details, but here are the basics:
12 interns in different job roles around the museum
$15/hour, 18 – 20 hours/week, Monday-Friday from 7/6/21 – 8/13/21
Museum work experience and professional development
 YOU SHOULD APPLY TO HIGH SCHOOL INTERNSHIP IF YOU'RE
Enrolled in high school during the 2020 – 2021 school year (current 8th graders and college students are not eligible)
Interested in building professional skills in a supportive and fun environment
Excited to work collaboratively as part of a team
Available for all program dates and to attend a virtual orientation on 6/29/21.
Applications are due on March 13, 2021.  Applicants must submit a resume, cover letter, recommendation, and unofficial transcript. Please review the 2021 Summer Intern Resource Packet before applying!
Want to stay in the know about upcoming Teen Opportunities at the Adler Planetarium?  Sign-up for our email newsletter or follow @adlerteens on Twitter or Instagram.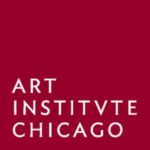 Art Institute Teen Programs provides opportunities for you to connect with other young people and contemporary artists, reimagine art and its histories, and produce live events that bring together Chicagoland youth and showcase their art.
Are you interested in an extended studio, leadership, or mentorship experience at the Art Institute of Chicago? Apply to be a Teen Intern.
As a part of each of these programs, you'll work with museum mentors, go behind the scenes at the museum, connect with our world-renowned collection, and gain professional skills. All internships are paid.
Are you a Chicago high school teen interested in poetry, art, spoken word, and prizes? You're invited to use your poetic voice and creative expression to create an original poem inspired by one or both of The Obama Portraits. Submit your poem to be reviewed by a panel of youth and adult artists and possibly featured as a competition winner!
9 winners receive a Visa gift card of either $250, $100, or $50!
Check out the submission form to get details about entry and eligibility and to find resources about the artworks, artists, and writing.
Submissions are due on 5/30/21 at 11:59pm. Email us at teens@artic.edu if you have any questions.
Summer Internship
June–August
Do you have a passion for art? Are you curious about museums? Apply for a summer internship to work with other teens at the Art Institute and support youth and family programming at the museum. As an intern you'll engage with museum professionals, get behind the scenes experiences, connect with our world-renowned collection, meet local artists, and plan and host creative programs.
Applications typically open in March; interviews take place in May. Apply through After School Matters. Open to Chicago high school teens who will be at least 16 at the start of the internship
"This internship made me so much more extroverted. Learning interpersonal skills was pivotal to my life. Learning how to talk to people … I don't know where else I could have learned it. I never spoke in class before and I was able to find a voice in classes after being in this internship."
—Gus, Summer intern
Teen Council
September–June
Apply for the Art Institute Teen Council to activate the museum with your voice and perspective. Join a group of 18 creative high school teens to design programs and resources that make the Art Institute a more welcoming, accessible, and relevant space for Chicagoland youth. Previous Teen Council projects include teen tours of the museum, social media activations, teen art exhibitions, teen museum overnighters, teen parties, and a teen audio guide. Join us and produce the next big thing for teens at the Art Institute.
Applications open in June; interviews take place in July. Open to Chicagoland high school teens
"Working with the museum has been one of the most fulfilling activities I've ever done. It has made me see that teens have a place here, and I can help make that place a little bit larger with every meeting we have."
—Mia, Teen Council member
Virtual Teen Council
The Teen Council at the Chicago History Museum aims to engage in and encourage youth advocacy throughout the city of Chicago, using history as a basis for investigating our past, understanding our present and imagining a better future. Join the council this summer and learn more about the Chicago History Museum, its staff and work. You'll also be able to immerse yourself in the city's history as you explore the museum's collections.
Paid – $15/hr (8 weeks x 5 hr a week)
Participate in community building workshops
Become a scholar on Chicago history through:

researching the museum and other collections
art making
collaborative projects

Work with museum staff on public programs around upcoming exhibitions
Learn about museum careers
For more info, email Ivan Guzman at guzman@chicagohistory.org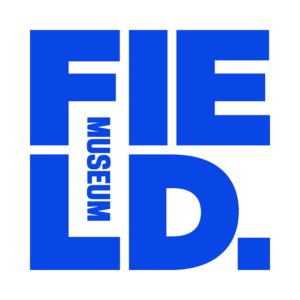 Digital Learning Program
The Digital Learning Program will invite 15 high school students from Chicagoland to work directly with Field Museum researchers and learn how new technology shapes the path of their research. The camp will last for 6 weeks, meeting virtually and at the Museum, and students accepted to the program will be given all the hardware and software needed to participate. Learn more and find links to apply at the Field Museum website. Applications are due by May 21st, and the camp begins on July 12th.
Becoming You
Becoming You is an innovative summer camp for students in grades 9–12. Discover how scientists use their research to create a more just, equitable, and sustainable world. And make projects inspired by you! 
In this weekday camp that runs for two weeks, you can reflect on your passions and interests to better understand how they can make a difference. Gain experience with video production and social media to share their findings. By hearing from Field scientists and exploring the Field's latest exhibition—Becoming Jane: The Evolution of Dr. Jane Gooddall—become empowered to make a positive impact.
More info about Becoming You can be found here.

Teenagers Exploring and Explaining Nature and Science (TEENS) – Summer, Fall, and Spring (ASM Advanced Apprenticeship)
Youth in the Teenagers Exploring and Explaining Nature and Science (TEENS) program participate in scientific investigations of ecosystems found in city parks and neighborhoods. Teens collect data for existing local, regional and global research projects and develop their own research questions to investigate. Teens gain experience with a wide range of environmental science field and laboratory methods for studying urban ecosystems, design data collection protocols and shareable mobile data collection forms, collect data for their projects, and contribute to peers' projects. Using web-based apps, youth analyze data and create media-rich digital maps and other data visualizations that are posted on teen-created project websites. This is a paid, stipend-based opportunity. For more information, visit naturemuseum.org/teens.
Apply through After School Matters at afterschoolmatters.org/teens/apply/
Summer Application opens late-March/early-April.
Shedd Aquarium is excited to share the re-launch of programming just for teens! Until we can welcome everyone safely back to the Teen Learning Lab, Shedd will be hosting interactive virtual workshops throughout the month, starting in March 2021 continuing through the summer.  These workshops will introduce and take the occasional deep dive into animals, careers, local & global conservation, and STEAM topics.  Discover new interests, explore curiosities and investigate the aquatic world with unique connections to animals, exhibits and a variety of Shedd Aquarium staff.
Details will be coming soon to our website, but workshops will be scheduled on select weekday evenings with occasional weekend workshops and even in-person nature meetups.  Stay tuned for more, but if you are interested in these and upcoming experiences with Shedd, please fill out our Interest Form: https://forms.gle/EiKYwneWAsofTkxW8
Yollocalli Arts Reach is the award-winning youth initiative of the National Museum of Mexican Art, we offer FREE arts and culture programming to teens and young adults, ages 13 to 24. 
Located in the heart of Chicago's Little Village neighborhood, we serve as an open community center with studio spaces, a computer lab, radio production studio, and a creative, supportive mentors who are always around to help, encourage, and inspire.
Over the summer we offer:
– Street Art Studio with After School Matters
– Camera Flux with After School Matters
– Your Story, Your Way with After School Matters
– Graffiti Mural Project with After School Matters
– Young Run Chi with After School Matters
– Radio/Podcast Internship
– Public Art Internship
– Teaching Artist Assistant Internship
To apply to any of our programs, please visit our website – https://yollocalli.org/classes
You can also follow us on social media to stay up to date with all we offer and do –