At Park Voyagers, we invite families to participate in a unique learning experience. Children and families from Chicago's diverse neighborhoods are provided a wide spectrum of informal, hands-on educational opportunities in settings as comfortable as they are inspiring.* The program culminates with passes to all 11 Museums In the Park for each participating family. In the end, families are equipped and eager to make Chicago museums an ongoing part of their lives.
* All participating parks have beautiful field houses with heat, indoor plumbing, lights etc., so you don't have to worry about being left out in the rain.
How does the program work?
Participating parks will have the program for a semester. Register for the program at one of the participating parks.
The After-School Program
Who can attend? Children 8-10 years old
When? Three days a week for 6 weeks
For 6 weeks, representatives from one of the 11 museums come directly to neighborhood parks to conduct a series of hands-on lessons relating to the specific content of that museum. Children will be inspired by the museum's treasures to create something right in their own backyards.
The Family Workshop Program
Who can attend? Children and teens, as well as their parents or guardians. Children must have attended and registered for the After School Program.
When? Three days during the remaining part of the semester
At each of the chosen parks, a museum conducts two family workshops to help parents use museums as educational and recreational outlets. The host park provides dinner, creating a fun and relaxing environment. Families will also visit the partnering museum. For the final project, participants will create their own family exhibition to be displayed at the park for an evening.
After completing the program, families will receive a quarterly newsletter, providing information about special museum programs and exhibits. In addition, families that have successfully completed the program will receive passes to each of the 11 museums.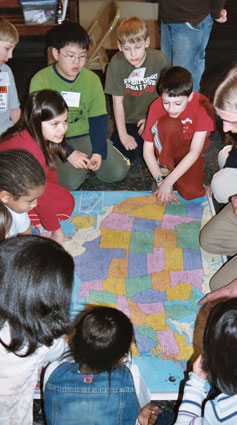 Fall 2019 parks:
Program is being restructured, so it is not in session in the fall.
Spring 2020 parks:
to be determined